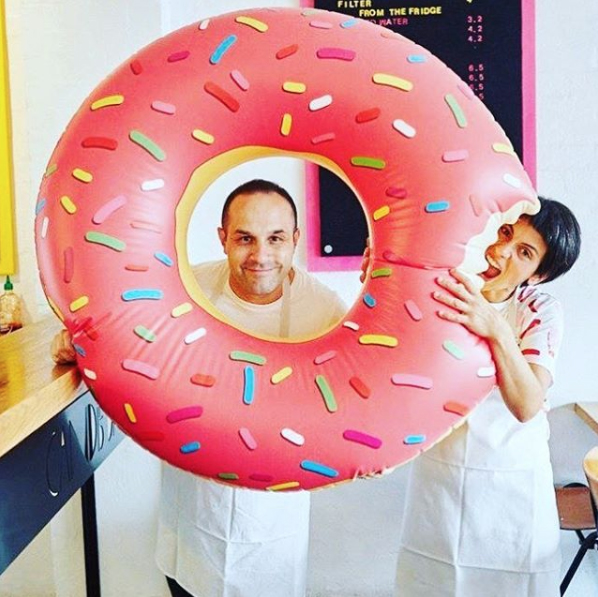 ABOUT US
Candied Bakery, invented by Husband and Wife Team, Orlando Artavilla and Toula Ploumidis.

A small bakery in the inner west of Melbourne in the Suburb of Spotswood.
We are a bakery for all. Baking Aussie, American and European all made by us.
Our philosophy: Baking should be fun! And enjoyed by everyone.
Using the best ingredients we can get our baking hands on, organic flour, beef, free range eggs and chicken. We try and source locally and the best!!! From our coffee to our chocolate. Even our soft serve ice cream is made using local milk and only natural ingredients….
In the end we just wanna FEED YOU all things BAKERY!!!